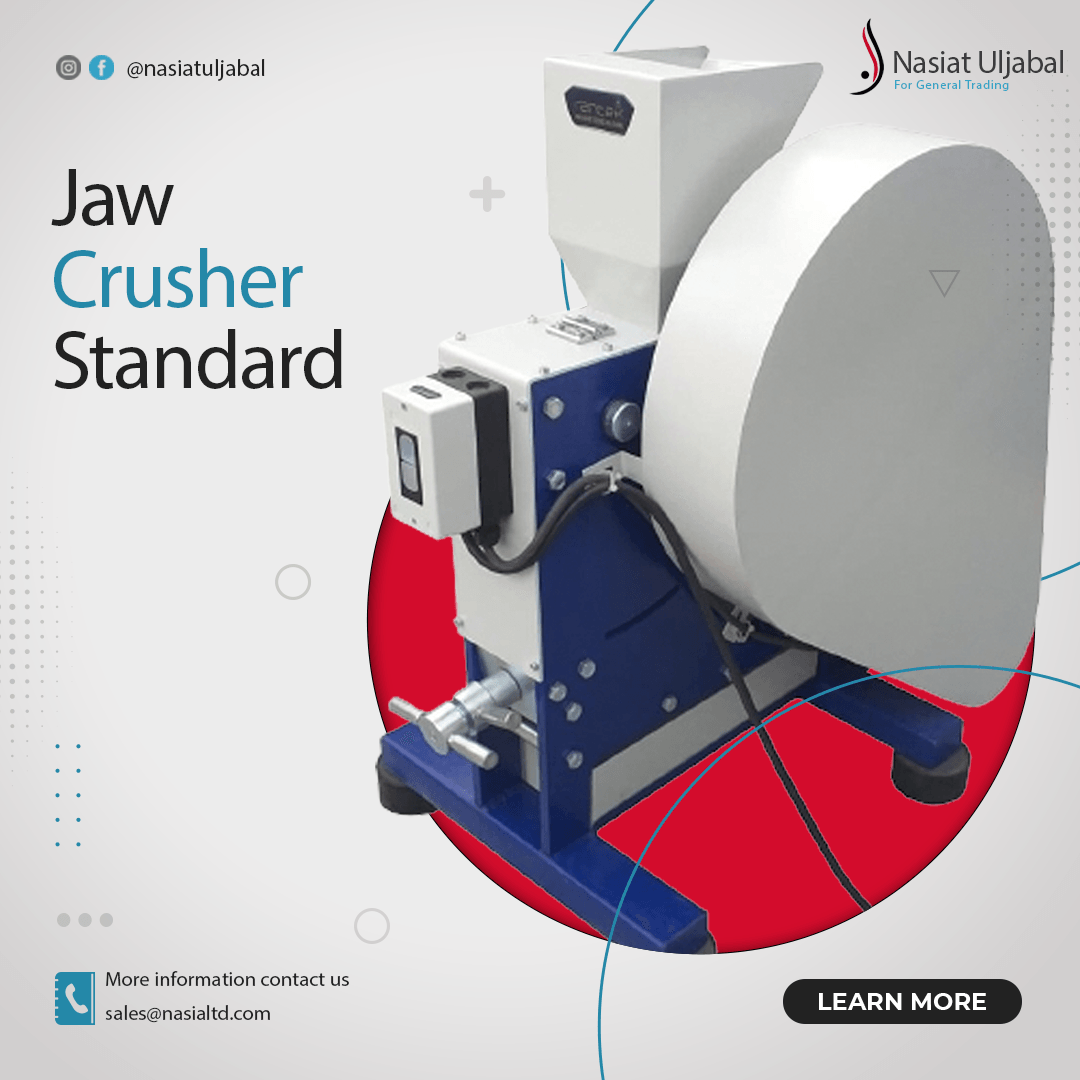 JAW CRUSHER STD
It reduces the dimensions of hard, very hard, brittle materials without the need for fast and effective pre-crushing.
The desired material sizes are obtained by breaking hard, medium hardness and quick-drying inorganic materials such as bauxite, samot, ore, stone, sand, quartz, limestone, marble, clinker, coke, coal, uranium ore, ferro alloys, slag, silicate, cement clinker and so on.
Advantages
Excellent crushing performance
As a result of the tests carried out, 94.9% of the final product size is under 2 mm.
Capable of breaking materials with MOHS hardness of 1.5 - 8.5 F,
Wide range of materials to prevent contamination, Jaw width adjustment with double stage locking, Feeding chamber
that prevents excessive sample discharge in the system Thanks to the safe switch feeding chamber,
it is designed to protect human health by preventing the materials thrown into the hopper from bouncing back.
Easy to clean crusher hopper
Continuous feed crushing process
The machine body is steel reinforced construction.
Technical Specifications
Feeding material : Very hard, Hard, Medium-hard, Brittle, Hard
Size reduction principle : Pressure Material
feeding size : < 90*90 mm Final thinness : < 1 mm Sealing material : Manganese alloy steel, Heat Treated Steel, Stainless Steel, Tungsten Carbide
Jaw Width : 100 x 100 mm Jaw Opening Adjustment : 1 - 35 mm
Jaw Opening : Scale
Collection Hopper Capacity: 3 Liter
Electrical Protection: IP 54
Reduction: The motor has a double belt movement system.
Dimensions : 1200*800*1350 mm
Electricity : 3 kW, 1500 rpm, 380 V, 50 Hz
Approximate Weight : 265 kg