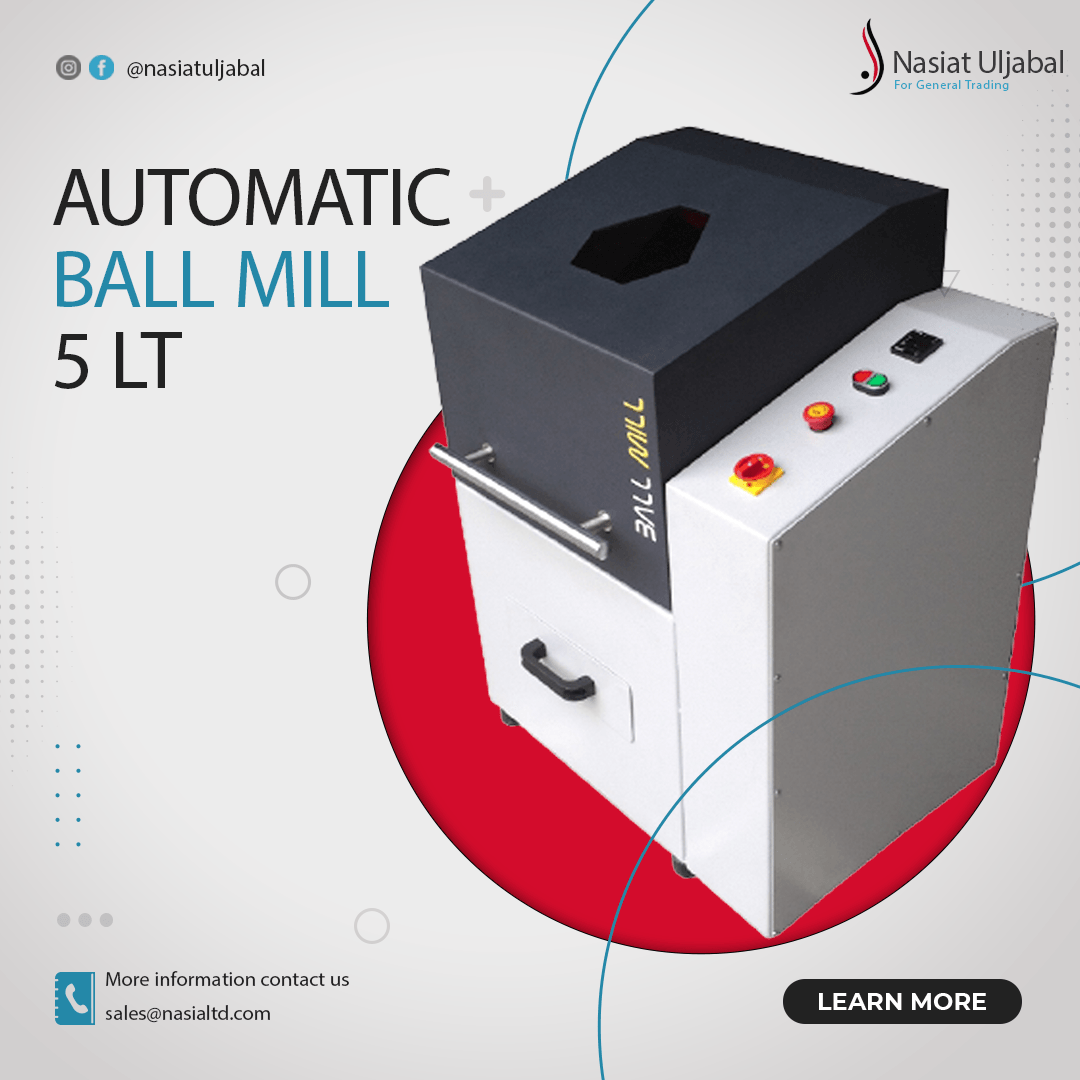 AUTOMATIC BALL MILL 5 LT
SPECIAL SOUND AND SAFETY CABIN SYSTEM
Ball Mill; designed for both wet and dry milling.
The capacity of the grinding drum of the device is 5 Liters.
The grinding fineness and grinding time vary according to the amount of this supply.
In the device, subtleties around 200 Microns can be reduced.
The drum work is secured for human safety.
Standard speed of the device is 70 rpm. / min. and this value is constant. ( Optionally the number of revolutions can be adjusted)
The necessary safety measures have been taken in dangerous sections such as motors and belts on the system and comply with CE directives.
The device is designed to stop automatically when the door with switch system is opened.
The time setting is set after the set time itself stops automatically.
The inner compartments of the mill are insulated with special sound insulation material and the operating sound level of the device is at a level that will not affect human health.
The chassis is made of steel construction and is electrostatic powder coated against rust.
The sample collection chamber is on the device and has a movable slide system.
The chassis is completely mounted on profile legs.
Stainless Steel Grinding ball set must be ordered separately. ( Please contact us for the diameters of the grinding balls )
Dimensions : 800*500*1150 mm
Electricity : 220 V, 50 Hz, 1 phase
Approximate Weight : 180 kg
2023-01-17 03:07 PM 666