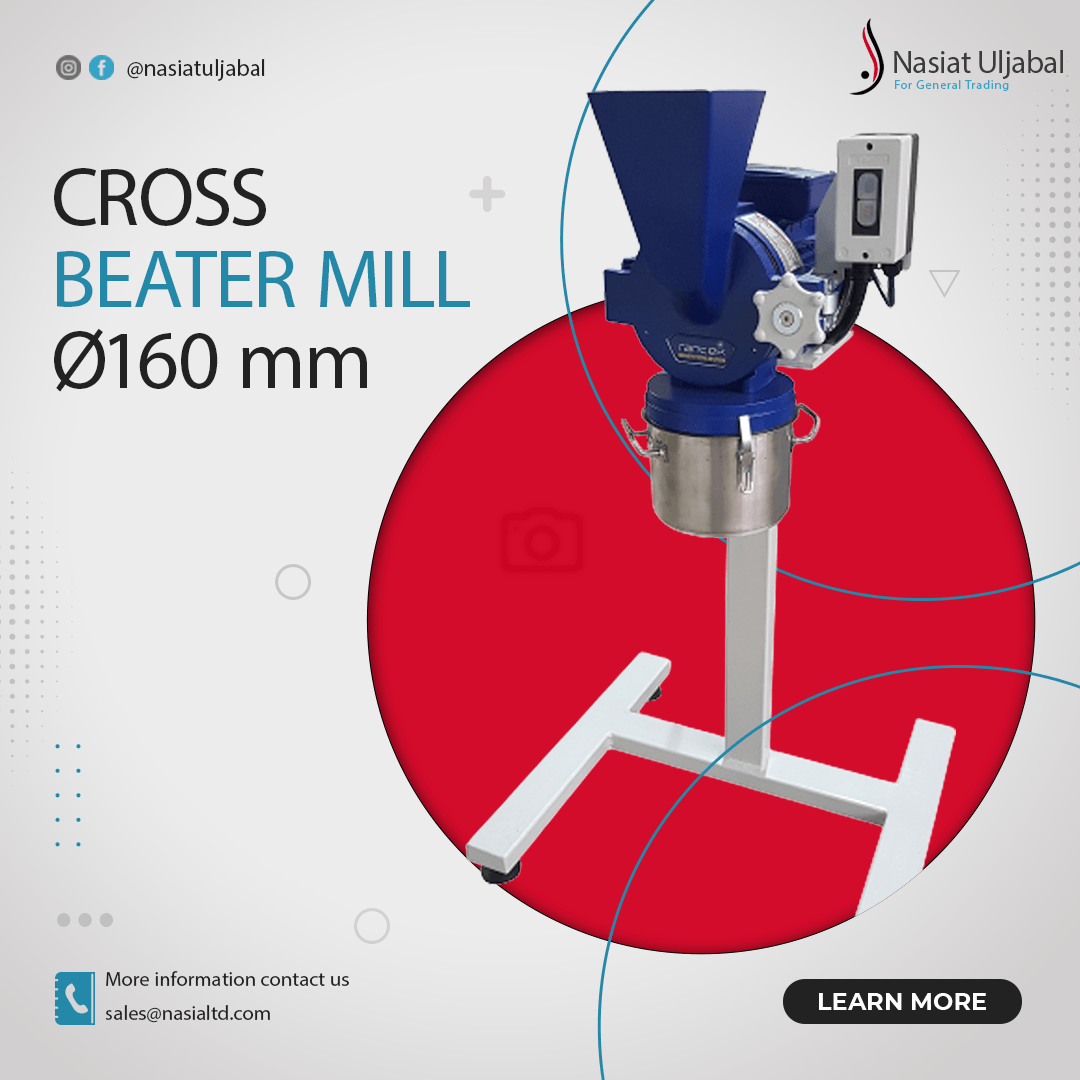 CROSS-ROTOR GRINDER Ø160 mm
The cross-rotor grinder is the appropriate device for reducing the size of continuous or partial rough samples.
It is suitable for working with brittle, medium-hard materials.
RAM170 is suitable for general use in pilot plant or laboratory scale sample preparation.
Application Examples
Cement, clinker, Glass, Coke, Coal, Ceramic Powder, Pebble, Gypsum, Slag, Ore, Granite, Minerals, Ceramics, Soil, Dried Foods, Solid Waste Fuels ...
Product Advantages
Suitable
for large, bulk samples Output fineness of desired size thanks to sieves used between 0.15 and 10 mm
Rotors and screens Easy to clean and replace, rotors and screens Wide range accessories including different collection and feeding systems, rotors and screens
Optional cyclone is available.
Technical Specifications
Grinder Rotor Inner Diameter : Ø160 mm Applications : size reduction Feed material : medium-hard, brittle
Size reduction
principle : effect
Material inlet size < 25 mm
Output size < 150 μm
Speed, 3000 rpm
at 50 Hz (60 Hz) Rotor type : Stainless Steel / High Strength Heat Treated Steel
Material of grinder elements : hardened steel, stainless steel
Screen size
•• Trapezoidal holes 0.15 / 0.20 / 0.25 / 0.35 / 0.50 / 0.75 / 1.00 / 1.50 / 2.00 mm •• Round holes 3.00 / 4.00 / 5.00 / 6.00 / 8.00 / 10.00 mm
Dust drawing unit : optional cyclone
Collector capacity : 5 Lt
Motor power : 1.1 kW
Electrical : 220 - 240 V, 50/60 Hz or 380 V, 50 Hz
Protection code : IP 41
Approximate Weight ~ 60 kg (with base frame)
Standards : CE
2023-01-17 02:58 PM 333