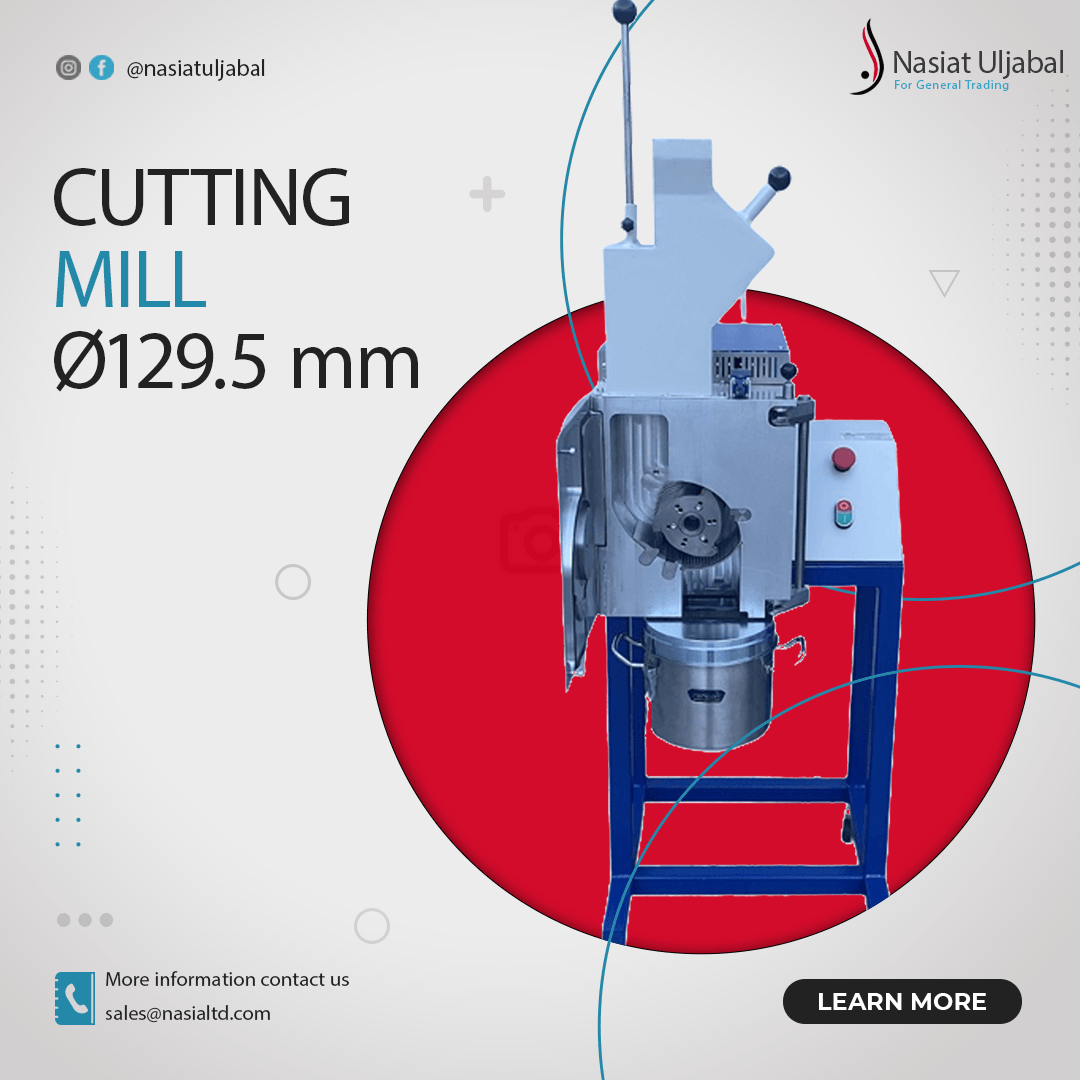 CUTTING KNIFE GRINDER Ø129.5 mm
Cutting grinding is a suitable method for samples containing elastic, medium-hard, soft, fibrous and heterogeneous mixtures.
With its powerful and easy operation, it reduces the size of the materials sufficiently.
It is quite easy to clean.
With 3 kW motor power and 3000 rpm speed, it is at international standards.
Application Areas Secondary
fuel, Animal feed, Wood, Waste, Spices, Non-ferrous metals, Leather, Bone, Electronic parts, Pharmaceutical products, Foil, Food, Granule feed, Paper, Carton, Rubber, Lignite, Material mixtures, Planning materials, Plastic materials, Plastic toys, Polymer, Resins, Straw, Textile, Aluminum slag, Cable
Advantages
Size reduction
with powerful 3 kW motor Double-acting cutter bars
with optimum cutting effect Easy and quick cleaning
with a trimmer rotor, smooth surface and curling funnel Determination
of the output size with screens from 0.25 to 20 mm Wide range
of accessories including screens, rotors, hoppers and different feeding units High safety standards thanks to secure stand, central locking system, engine brake
Technical Specifications
Applications : Cutting size reduction
Application area : Mining, Cement, Agriculture, Biology, Chemistry ..
Feeding material : Hard, Semi-Hard, Soft, Elastic
Size reduction principle : Mowing, plucking
Material inlet size : < 60 x 80 mm Outlet size : 0.25 - 20 mm Speed, at 50 Hz : 700 - 3000 min-1
Rotor diameter : 129.5 mm
Rotor type : Parallel section rotor / 6-disc rotor
Hopper type : Standard, long-handled
Grinder elements material : Heat-treated hardened steel
Screen size:
•• Trapezoidal perforated 0,25 / 0,50 / 0,75 / 1,00 / 1,50 / 2,00 mm •• Round hole 3,00 / 4,00 / 5,00 / 6,00 / 10,00 mm
Screens are optional and 1 screen will be provided free of charge with the device.
Collector system/capacity : Collection container 8 Lt.
Drive : 3-phase motor
Motor power : 3 Kw
Power connection
Protection code : IP54
W x H x D closed : 576 (1090 on) x 1675 x 760 mm
Net weight : ~ 160 kg, excluding hopper
2023-01-17 03:05 PM 325